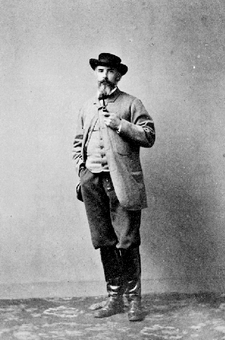 In 1858, Matthew Begbie became the first Chief Justice of the Crown Colony of British Columbia.
After a land dispute, Begbie hanged many members of the Tsilhqot'in Nation, including several chiefs. This land was stolen from the Indigenous peoples of the Cariboo-Chilcotin region, after the government approved a road to Barkerville, without consultation with surrounding nations.
Begbie got the nickname of the 'Hanging Judge', by being ruthless in his convictions of "Criminals", by sentencing them to be hanged. A majority of these "Criminals" were Indigenous. This form of institutionalized colonialism led to the assimilation and death of many First Nations. This courthouse was where his actions took effect.
Today, he is commemorated for his "impartial" and "fair" rulings, through colonized revisionist history.