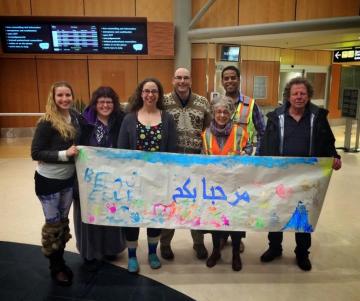 Welcoming and Supporting Refugees in Greater Victoria
As members of UVic Geography's Community Mapping class, we met with the Anglican Diocese of British Columbia about their Refugee Sponsorship Program. The Anglican Diocese of British Columbia is located in a cheerful yellow building on the corner of Vancouver St. and Burdett Ave. in Victoria, BC. On a mild November afternoon, we are greeted warmly by Rebecca Siebert, Anglican Diocese Refugee Sponsorship Coordinator, and sit down to discuss how the Anglican Diocese Refugee Sponsorship Program is helping to welcome and support refugees in greater Victoria.

The Anglican Diocese, along with Inter-Cultural Association (ICA) of Victoria are the only organizations in the region to hold agreements with the Government of Canada as Sponsorship Agreement Holders. Rebecca explains that the Government of Canada decides on how many refugees a Sponsorship Agreement Holder, in this case the Anglican Diocese, may sponsor over the course of the year. The Anglican Diocese can then decide to privately sponsor refugees themselves or may authorize other religious, humanitarian or community organizations in greater Victoria to sponsor and help support refugees emotionally and financially during their first year in Canada.

Since 2015, the Anglican Diocese's Refugee Sponsorship Program has helped to settle over 250 refugees in Canada. Last year, about 40 families were helped through the program. Although these families come from a wide range of countries, cultures, and backgrounds, they have one thing in common; having to flee their homelands due to war, violence, or human rights violations. "We have so much here" Rebecca says, and explains how her passion for helping others stems from a desire to give back and see those who have struggled and suffered succeed in Victoria.

There is a lot of planning involved in settling new families, such as applying for visas, securing housing, and arranging for English lessons. While the Anglican Diocese is fully responsible for ensuring that all a family's needs are met during their first year in Canada, new families also have a list of obligations they must adhere to, such as learning English, familiarizing themselves with Canadian laws and customs and becoming financially independent within 12 months.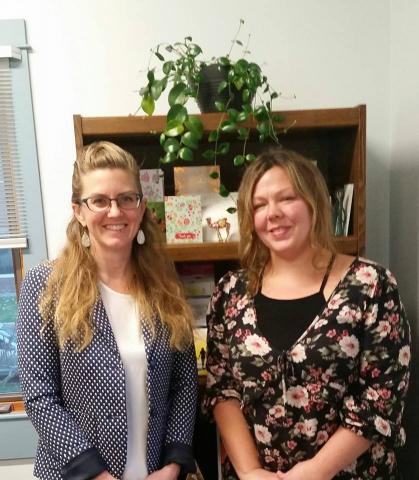 Volunteers are an essential part of the settlement process. The Refugee Sponsorship Program offers training and support for volunteers regarding the sponsorship process, cultural sensitivity, and finances/budgeting. It is important for volunteers to remember that many of these families have recently left traumatic situations and may not want to talk about their experiences, Rebecca explains, and that "patience and not a hunger to know more" is key when trying to make new families feel comfortable in their new communities.

It takes about 10 volunteers to sponsor, support and help integrate a family into their new community. There are plenty of opportunities to help, and The Refugee Sponsorship Program is always looking for volunteers to help translate, provide transportation to and from appointments and activities, give financial advice and education support, and perhaps most importantly, to cultivate friendships and build positive relationships with Victoria's newest residents.

According to Rebecca, raising awareness is key to the program's success. The Anglican Diocese currently has a list of over 100 people waiting to be sponsored. "This is the most significant thing I've done in my life," she says, "I've made a true impact, face to face, in person, to a crisis that is daunting".

If you would like more information about becoming a sponsor or volunteering with the Anglican Diocese Refugee Sponsorship Program, please contact: refugeecommittee@bc.anglican.ca
Told by:
Rebecca Siebert, Refugee Sponsorship Program Coordinator