VENUS Forensics Experiment
An exciting and unique forensic experiment has been underway since 2006 in the VENUS observatory, a cabled undersea laboratory for ocean researchers and explorers. The forensic experiment, led by Dr. Gail Anderson and Dr. Lynne Bell from Simon Fraser University, uses pig carcasses to try to understand what happens to a body in the ocean. The experiment studies both the decompositional patterns and rates, as well as the marks left by scavengers, in human death investigations. While not for the faint of heart (or stomached), this experiment has gained international recognition, called "The coldest darkest forensics lab on earth…" by the Daily Planet TV program and featured as a top story in the Discovery Channel - Canada's "Extreme Lab" series. You can check out some of the fascinating video footage of the experiment below (including some guest appearances by GIANT bottom-dwelling creatures) or find more information in this article on the Ocean Networks Canada website.
Ocean Networks Canada (ONC) is a not-for-profit at the University of Victoria and it governs both the VENUS and NEPTUNE ocean observatory networks off the coast of Vancouver Island. The observatories gather real-time data, signals, and images that are available online for the public, students, and researchers to explore.
WARNING: The content in the following video could be considered graphic. It features time lapse footage taken by Ocean Networks Canada of a decaying pig specimen deployed on February 27th, 2012 to the Straight of Georgia Central Node.
The next video, taken by Ocean Networks Canada, features a pig specimen, deployed on February 27th, 2012, that seems to be attracting rather large and hungry company! This video is more 'cool' than 'graphic'.
In the next video taken by Ocean Networks Canada, lead scientists selected an area high in shark activity to deploy the two platforms with pig specimen: one caged and one exposed. Watch and see the giant predator arrive! Graphic scale: Medium; Wow factor: High
Take a trip to the bottom of the ocean! The public can explore the diverse marine environments off the coast of Vancouver Island by viewing live and recorded video feeds, an endless array of vibrant photos, and direct access to real-time scientific data on the Ocean Networks Canada website. Ocean Networks Canada is dedicated to supporting ocean discovery and technological innovation and is a world-leading scientific research facility. The website, where all of the data is contained, is open to the public 24/7!
Related sites on the CRD Green Map:
Related Links
Please note that the location for the VENUS Camera Platform is approximate.
Photo and video credits: Ocean Networks Canada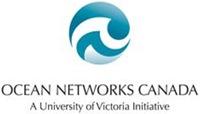 Related videos, images and documents